FitBoxx - Head H7050E Elliptical Trainer
The Head H7050E elliptical machine, with eight-level resistance to simulate different cardio training exercise environment, such as flat roads, mountains, and high slopes. The elliptical machine is designed with a magnetically controlled 4.5kg flywheel, which is quiet and no noise during movement. The display panel displays exercise data such as time, speed, distance, calories.
The elliptical machine is one of the best equipment for cardio workout which improves cardiopulmonary function. It also focus on training lower body muscles, helps burning fat and strengthen muscles mass simultaneously. Apart from treadmill, using elliptical trainer can reduce the chance of knee injury caused by impact or pressure and maintain both intensity and fun for home workout at the same time. No doubt that is a practical and healthy choice.
SKU : HEAD011
4.5 kg flywheel, quiet and smooth
8 electronic resistance levels

Max. user weight: 100 KG

Setup: 90 x 61 x 150 cm
Two main features
Balance foot pads

LCD monitor display
Four training modes, eight resistance levels
1-2 level: Relaxing and leisure mode

3-4 level: Cardio training mode

5-6 level: Bodybuilding mode

7-8 level: Muscle gain and weight loss mode
Magnetic control silent movement
Magnetic control flywheel design, quiet and no noise during exercise
Cushion pedal
Stride: 30 cm

Pedal spacing: 18 cm
LCD monitor showing: Time, Speed, Distance, Calories
Maximum load: 100kg
Resistance levels: 8 levels (Magnetic)
Open dimension : 90 (L) x 61 (W) x 150 (H) cm
Net weight: 32kg
Flywheel weight: 4.5kg
Four training mode
Model: Upright
Non foldable
Warranty period: one year from the agent directly to provide the original factory door-to-door maintenance (armrest or seat soft rubber wear is not within the scope of maintenance)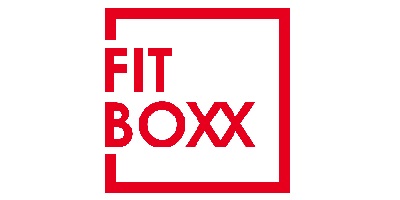 FitBoxx
FitBoxx was founded in 2007, our headquarter is located in Hong Kong which is a highly populated city. The founder realized that fitness equipment was bulky and that the Hong Kong people were troubled by the cramped living environment. Therefore, he decided to introduce a range of small, foldable but full-featured home fitness equipment to solve the problem of not being able to exercise at home. Product range from "lightweight" for weight loss to "heavyweight" for professionals has been widely noticed since its launch. At the beginning of 2011, FitBoxx began to develop a new health and beauty series and established a new brand called CosmoBoxx. At 2019, a new flagship store of CosmoBoxx has opened, so that more customers can experience our beauty products, close to the needs of urbanites who pay attention to their image and appearance.
View our products
Customers will be notified on delivery details within 7 working days from the day of purchase.