Huffy - Radium 20inch BMX Bike
- Single-speed 20" bike with durable steel frame, 4-bolt BMX stem.
- Metaloid high-gloss finish shines on the fork, wheels and handlebar.
- Matching tires and clear chainguard in clear blue scream awesome.
- Railed seat has quick release clip to adjust height for the right fit.
- Steel/Bolt-on Under Chainstay kickstand for easy ride-on and stow away.
- Comply with Hong Kong Toys Ordinance CAP424C standard.
- Comply with US, Canada, and Australia toxic element standard and safety standard.
- Comply with ITS test standard.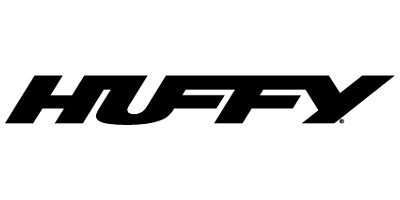 Huffy
Huffy manufactured its first bicycle in 1892. Dayton, Ohio remains the headquarters of the company which ships to more than forty countries. Huffy products bring lasting fun and unforgettable memories to consumers of all ages. We Make Fun™.
View our products
Customers will be notified on delivery details within 7 working days from the day of purchase.