Huffy - Disney Princess 16inch Quick Connect Bike
- Enjoy a fantasy ride with heart-shaped magic mirror that lights up to reveal your favorite princesses!
- The child's seat is pleasantly padded and full decorated with realistic Disney Princess graphics.
- Disney princess deco detailed on the bike, you can find these trait on the stem, saddle, pedal, even on the grip!
- Insert fork and handlebar - fold pedals down until they click in place - insert seat and adjust- Welcome to Quick Connect Technology.
- The alloy quick seat release is great for fast, accurate height adjustments This bike comes with both a front handbrake and an easy-to-use rear coaster brake.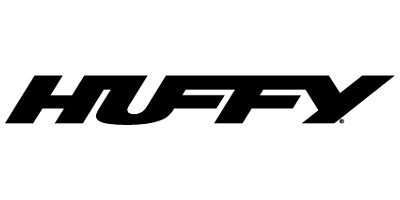 Huffy
Huffy manufactured its first bicycle in 1892. Dayton, Ohio remains the headquarters of the company which ships to more than forty countries. Huffy products bring lasting fun and unforgettable memories to consumers of all ages. We Make Fun™.
View our products
Customers will be notified on delivery details within 7 working days from the day of purchase.