Huffy - Disney Frozen Preschool bubble scooter - 18030
Huffy - Disney Frozen Preschool bubble scooter - 18030
Make big smiles. Make lots of bubbles. Make plenty of fun memories while riding this Disney Frozen Electric Bubble Scooter.
Switch to battery power for a smooth-riding ride-on, or switch to kid power for a traditional 3-wheel scooter ride.
This Frozen electric scooter generates bubbles as she rides!
Non-slip deck features favorite Disney Frozen graphics. The durable steel frame and handlebar are complemented by comfortable-feeling grips.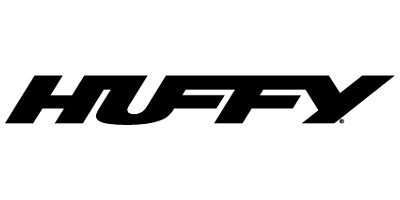 HUFFY
Huffy manufactured its first bicycle in 1892. Dayton, Ohio remains the headquarters of the company which ships to more than forty countries. Huffy products bring lasting fun and unforgettable memories to consumers of all ages. We Make Fun™.
View our products
Upon order placed and payment processed, Huffy will contact customer within 3-5 days via phone or email to confirm the delivery arrangement. The delivery will be made to one destinated location within Hong Kong, except PO box, outlying islands, restricted areas, and construction sites. sites. Additional labor charges may be incurred for buildings without an elevator. Upon request, Huffy offers free assembly service (bike, balance bike & battery ride on), customer can choose to collect the product at "The Hub – Customer Service Center", or request delivery of the free assembled product from our Customer Service Center, while delivery cost will be borne by customer. The free assembled product being sent out from our Customer Service Center, will be delivered by a third party logistics company. Any damage during transit, Huffy & SOGO Hong Kong Co. Ltd. will not be responsible. Delivery will be arranged Monday to Saturday, except public holidays. No return of product will be accepted. Any dispute, SOGO Hong Kong Co. Ltd. has the right to make final decision. Delivery time: From our warehouse: 5-7 days after confirmation of delivery arrangement to appointed address Pick up free assembled product from our Customer Service Center: customer to collect the product within 5-7 days. Deliver free assembled product from our Customer Service Center: 7-10 days after confirmation of delivery arrangement to appointed address Customer Service Center: Address: Shop 2, 123 Hollywood Road, Sheung Wan, Hong Kong Contact number: 2682 0231 Opening hours: Mon – Sun 10:00 – 18:30