aspara® - Lettuce Selected Seed Kit
aspara® - Lettuce Selected Seed Kit
Enjoy FREE SHIPPING for a single purchase of SEED KITS for 4 boxes or above!
Combination of different green and/or red lettuce*.

Perfect for salad with different lettuce varieties in one grow.


Germination: 2 ~ 7 days
Harvest: 28 ~35 days

Seed from: USA / UK / Canada / Netherlands

Seed kit includes pre-seeded capsules and nutrient packs

* Plug-and-grow
* Biodegradable (Grow baskets)
* Clean and Soil-free
* Non-GMO and/or Organic Seeds
* Germination Guarantee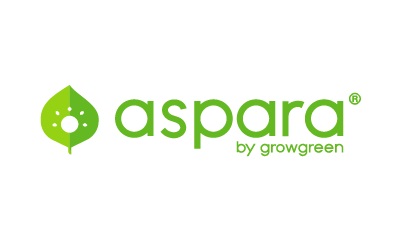 aspara®
We build systems for growing healthy plants, that are healthy for humans and healthy for the Earth. Our mission is to use technologies and environmental friendly measures to enhance planting for modern living and working spaces, by embracing green living for humankind, caring for the environment and creating a sustainable business to serve the society.
View our products
The goods delivery will be arranged by Growgreen Limited, delivery fees will be paid by customer:

Nature Smart Grower:$250/pc
Stylist Lite Smart Grower:$100/pc
Seed Kit:$35/box (Free Shipping for 4 boxes)
Delivery address included Hong Kong Island, Kowloon & New Territories (except Outlying Islands and Overseas)
Apart from paying the delivery charge, customers can visit office of Growgreen to pick up the order for free.
Address: Unit 710, 7/F, Building 12W, Science Park West Ave, Hong Kong Science Park, New Territories