Reebok - FR20 Floatride Treadmill
Reebok - FR20 Floatride Treadmill
FR20 Floatride uses the latest treadmill technology, coupled with a stylish and simple design, to optimize the experience of running at home. The core comes from Reebok's latest environmentally friendly power engine, which is impressive through compactness, quietness and energy-saving features. The maximum output power of the engine is 2.25 HP, which can easily drive speeds up to 18 kph, and its durability has been rigorously tested to ensure the greatest possibility during its entire life cycle.
The treadmill is inspired by the award-winning Floatride running shoes and incorporates the cushioning technology and advantages of Floatride®. The running board also adopts a cushioning design to help reduce the impact of the feet on the ground. Users can fully customize their own running mode, which also has 15 incline levels and 24 fitness plans to choose from. Users can synchronize their training records to the Reebok Fitness Equipment App to open up virtual running routes around the world for further challenges. Users can enjoy their favorite music while running, or use smart media to watch the latest programs and movies. The LED display allows you to detect personal performance, including real-time data such as speed, distance, time, calories, and heart rate.
SKU : RBK0026 Reebok Floatride Treadmill (Black)
RBK0027 Reebok Floatride Treadmill (Green)
RBK0028 Reebok Floatride Treadmill (Red)
RBK0029 Reebok Floatride Treadmill (Yellow)
Many colors for selection! Let's create your own gym room!
Black/ Green/ Red/ Yellow, stand out your character
Simple, fashionable and functional design, fulfill all your needs
Professional and strong design provide stable running experience, similar to a gym treadmill
Professional and attentive functions and technology
Maximum speed can reach 18kph
Using Floatride+ latest innovation in treadmill cushioning technology, well protected your foots
Touch screen LED console
Live feedback metrics include speed, time, distance, calories, pulse, heart rate and bodyfat
24 motivational fitness programmes plus 3 user-defined personal programmes
15 levels of power incline to tailor the intensity of the workout
3 target modes including distance, time and calories
Reebok Fitness App compatible – run real world routes, track, plan and analyse runs
Hand pulse sensors
Located on the hand rests for easy on-the-go tracking
Quick speed and incline keys located on the hand rests for quick and easy adjustments
Integrated surround sound speaker system
Enjoy the music when running with Bluetooth connectivity
Able to have a long lasting and comfortable training experience
Convenient small item storage area
Available to put your phone or electrontic devices on it
Provide an interesting training to you
Built-in transport wheels and Floor level adjustment
Make it easy to move once setup, save your time and energy
Able to ensure solid grounding and a stable running platform
LED information:

Speed,

Time,

Distance,

Calories,

Pulse, Heart Rate and

BodyFat

Max user weight: 120kg

Running range

: 140 (L) x 46 (W) cm
Adjustable speed: 1-18kph
Adjustable incline: 15 levels
Hand pulse sensor: Yes
Set up dimensions: 177 (L) x 69 (W) x 115 (H) cm
Packaging dimensions: 194 (L) x 76 (W) x 37 (H) cm
Product weight: 76kg
Powerful, quiet, energy efficient 2.25 Hp eco-Kinetic motor
24 Pre-Set Workouts + Bodyfat Test
3 User-Defined & 3 Target Programs including distance, time and calories
Floatride+ cushioning technology for an ultra-smooth running experience
Quick speed and incline keys located on the hand rests for quick and easy adjustments
Reebok Fitness App compatible – run real world routes, track, plan and analyse runs
Integrated surround sound speaker system with Bluetooth connectivity
Fixed running deck creates a stronger more stable platform - similar to a gym treadmill
Built-in transport wheels make it easy to move once setup
Floor level adjustment to ensure solid grounding and a stable running platform
Warranty: One year door to door maintenance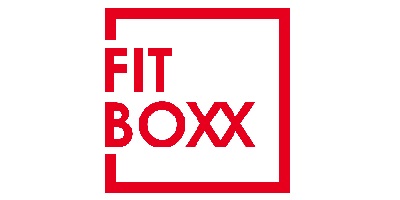 FitBoxx
FitBoxx was founded in 2007, our headquarter is located in Hong Kong which is a highly populated city. The founder realized that fitness equipment was bulky and that the Hong Kong people were troubled by the cramped living environment. Therefore, he decided to introduce a range of small, foldable but full-featured home fitness equipment to solve the problem of not being able to exercise at home. Product range from "lightweight" for weight loss to "heavyweight" for professionals has been widely noticed since its launch. At the beginning of 2011, FitBoxx began to develop a new health and beauty series and established a new brand called CosmoBoxx. At 2019, a new flagship store of CosmoBoxx has opened, so that more customers can experience our beauty products, close to the needs of urbanites who pay attention to their image and appearance.
View our products
The product will be directly delivered by merchant.


Customers will be notified on delivery details within 7 working days from the day of purchase.