Reebok - The Deck Workout Bench
Reebok - The Deck Workout Bench
The latest generation of the hugely popular Reebok Deck continues to be one of the most versatile pieces of fitness equipment on the market today. Combining aerobic and strength training, the Deck's unique configurable design provides you with total control over your workout. With more than 20 setup combinations, there are dozens of exercises that can be done.
Ideal for all types of training, the Deck is a completely adaptable platform with incline, decline and flat bench configurations, including the ability to tilt the backrest into four adjustable positions. The Deck also offers two levels of height adjustment 8" (20cm) or 13"(35.5cm) to further boost the intensity and diversify your exercise options. To help get you started you'll have access to free online video workouts so you can get the most out of your new Reebok Deck.
The multi-textured workout surface has been re-engineered to provide better-targeted grip and superior cushioned comfort over previous generations. The visual target zones create reference points for better form and sharper transitions, while the ribbed side panels deliver maximum traction on the outermost edges to give you the confidence you need for higher intensity workouts. The upgraded surface makes it even better for stepping, jumping and lunging as well as sitting and lying on for weightlifting exercises.
Fitted with built-in attachment points, the Deck allows you to hook resistance tubes to both the feet and backrest to further broaden your exercise options. Any number of additional fitness accessories can be incorporated into your Deck workouts to help you get the results you want. Smaller accessories can be easily stored away after use within the internal storage compartment.
The Deck is lightweight and easy to move and store, yet solid and robust enough to stand up to the toughest of workouts. With a maximum load capacity of 150 kg / 330 lb, you're able to add substantial weight to your workouts for strength development alongside bodyweight movements. The twelve slip-resistant rubber feet will help absorb impact and ensure a solid, stable fitness platform.
Unique configurable workout platform ideal for aerobic, strength and toning workouts
More than twenty setup combinations - totally adaptable to match your training
Three-position bench support – incline, decline & flat
Two levels of height adjustment with click and lock feet: 20 & 35 cm / 7.8" & 13.7"
Four backrest position options with quick slide and lock adjustment
Multi-textured surface provides targeted grip with cushioned comfort
Visual target zones create reference points for better form and sharper transitions
Ribbed side panels deliver maximum traction on the outermost edges
Resistance tube attachment points on the base and backrest provide more exercise options (Resistance tube is not included)
Free online exercise videos to help you get the most from your Reebok Deck
Internal storage compartment suitable for storing away small fitness accessories
Twelve slip-resistant feet help absorb impact and ensure a stable fitness platform
Comes fully assembled, easy to clean, moisture resistant and hard-wearing
Compact, lightweight and easy to move and store – weighs only 12 kg / 27.3 lb
Maximum load:150 Kg / 330.69 lbs
Setup dimensions: 121 (L) x 34 (W) x 35 (H) cm
Folded dimensions: 112 (L) x 34.5 (W) x 21 (H) cm
Warranty: One year door to door maintenance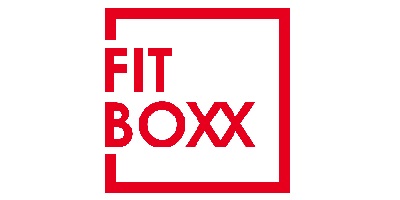 FitBoxx
FitBoxx was founded in 2007, our headquarter is located in Hong Kong which is a highly populated city. The founder realized that fitness equipment was bulky and that the Hong Kong people were troubled by the cramped living environment. Therefore, he decided to introduce a range of small, foldable but full-featured home fitness equipment to solve the problem of not being able to exercise at home. Product range from "lightweight" for weight loss to "heavyweight" for professionals has been widely noticed since its launch. At the beginning of 2011, FitBoxx began to develop a new health and beauty series and established a new brand called CosmoBoxx. At 2019, a new flagship store of CosmoBoxx has opened, so that more customers can experience our beauty products, close to the needs of urbanites who pay attention to their image and appearance.
View our products
Customers will be notified on delivery details within 7 working days from the day of purchase.