Huffy - Disney Frozen 12inch Quick Connect Bike
Huffy - Disney Frozen 12inch Quick Connect Bike
- Enjoy a snowflake accented handlebar bag roomy enough to hold your child's favorited toys and snacks.
- Kids will love this enchanting ride with removeable training wheels.
- Insert fork and handlebar - fold pedals down until they click in place - insert seat and adjust- Welcome to Quick Connect Technology.
- The front handbrake & rear coaster brake combo transitions your child into riding a big kid bike seamlessly.
- The decorated fully enclosed chain guard protects ankles from catching.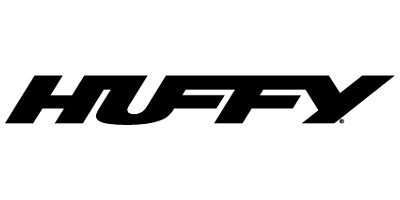 Huffy
Huffy manufactured its first bicycle in 1892. Dayton, Ohio remains the headquarters of the company which ships to more than forty countries. Huffy products bring lasting fun and unforgettable memories to consumers of all ages. We Make Fun™.
View our products
Upon order placed and payment processed, Huffy will contact customer within 3-5 days via phone or email to confirm the delivery arrangement.
The delivery will be made to one destinated RESIDENTIAL location within Hong Kong, except PO box, outlying islands, restricted areas, and construction sites, commercial / industrial / shop addresses. Additional labor charges may be incurred for buildings without an elevator.

Bicycle will be delivered to your appointed residential address, unassembled in its original box. Assembly is simple, or you can ask your neighboring bike shop to help on assembly/adjustment.

Delivery will be arranged Monday to Saturday, except public holidays.

No refund or return of product will be accepted.

Any dispute, SOGO Hong Kong Co. Ltd. has the right to make final decision.
Delivery time:
From our warehouse: 5-7 days after confirmation of delivery arrangement to appointed address
The courier will deliver your parcel based on the time schedule below. Please contact Huffy for any inquiries.
Delivery Schedule:
Hong Kong Island: Every Monday, Thursday
Kowloon: Every Wednesday, Saturday
New Territories / Discovery Bay: Every Tuesday, Friday
Customer Service Center:
Address: Shop 2, 123 Hollywood Road, Sheung Wan, Hong Kong
Contact number: 2682 0231
Opening hours: Mon - Fri 10:00-18:00 (except public holidays)