Reebok - JET 100 Treadmill (Bluetooth Version)
Reebok - JET 100 Treadmill (Bluetooth Version)
The Jet 100 treadmill is part of the Reebok Jet Series and features air motion technology in its 130 x 43cm running deck. The cushioning air pods transfer air to adapt to the users' foot strike - these moving air channels help to reduce ground reaction force to prevent the potential of overuse injuries when running. Ultimately, the unique airflow cushioning helps to reduce joint impact, enabling you to work out for longer.

The latest Jet 100 treadmill bluetooth version can connect with Reebok Fitness app and other bluetooth device to record your workout data. With 'Map the Route' function, you can designate your training route from the map, preparing you for your next race.
Air Motion Cushioning
The system creates an undercurrent to cushion the initial foot strike and enhance the toe-off when running on the treadmill. It protects our knee and helps to improve running efficacy.
Higher speed, higher intensity
Reaching a max. speed of 16 kph with 2 HP motor of the Jet 100 Treadmill, you can easily control your desire speed with the control panel or use the quick button to adjust the speed. Jet 100 provides 12 levels of electronic incline and comes with 24 motivational programs, so you can get the most from your workout.
Soft DropSoft Drop Folding
With soft drop hydraulics lift the deck for easy storage using minimal space, you can practice running programs without leaving home.
Build-in speakers
Jet 100 provides a plug-in USB sound device, you can enjoy running in the music connecting to MP3.
Connect to your device and Reebok Fitness Apps with the latest Bluetooth Version
Giving values for incline level, pulse, calories, time, speed, distance, and program selected. 'MAP MY ROUTE' enables you to set the map as the training distance, just like being in reality training, to prepare for the game.
LED information:

Speed,

Time,

Distance,

Calories,

Pulse and

Incline

Max user weight: 110kg

Running Range

: 130 (L) x 43 (W) cm
Adjustable speed: 1-16kph
Adjustable incline: 12 levels
Hand pulase sensor: Yes
Set up dimensions:

171 (L) x 78 (W) x 139 (H) cm

Folded dimensions:

110 (L) x 78 (W) x 148 (H) cm

Packaging dimensions: 221 (L) x 82.5 (W) x 29 (H) cm
Product weight: 76kg
24 console programmes, body fat analysis and heartrate meter
Motor: 2 HP
Earphone, built in speakers, USB port, compatible with MP3
Speed and incline handlebar controls
Warranty: One year door to door maintenance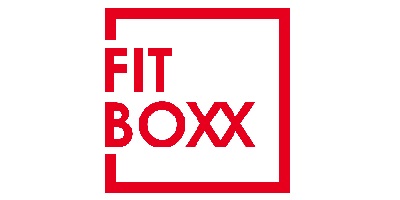 FitBoxx
FitBoxx was founded in 2007, our headquarter is located in Hong Kong which is a highly populated city. The founder realized that fitness equipment was bulky and that the Hong Kong people were troubled by the cramped living environment. Therefore, he decided to introduce a range of small, foldable but full-featured home fitness equipment to solve the problem of not being able to exercise at home. Product range from "lightweight" for weight loss to "heavyweight" for professionals has been widely noticed since its launch. At the beginning of 2011, FitBoxx began to develop a new health and beauty series and established a new brand called CosmoBoxx. At 2019, a new flagship store of CosmoBoxx has opened, so that more customers can experience our beauty products, close to the needs of urbanites who pay attention to their image and appearance.
View our products
Customers will be notified on delivery details within 7 working days from the day of purchase.