Reebok - AR Rower
Reebok AR Rower is a kind of aerobic/aerobic exercise equipment. Whether it is aimed at burning fat or strengthening muscles, the efficiency is extremely high, and it can exercise more than 80% of the muscle groups in the body.
Based on the design of the rowing machine, it avoids excessive pressure on the user's joints. Secondly, because it only needs to sit on the equipment to practice, it bears less impact force than other impact sports, and the pressure on the knees and ankles is also lighter, making it safer to use.
Using the stylish control panel, there are 16 levels of electric resistance for adjustment, with 12 exercise programs and 3 target training. The front 6 kg flywheel ensures comfort and stability during exercise and effectively helps exercise endurance. The built-in console with a 5.5-inch LCD screen can detect the user's exercise data, adjust the training intensity according to the progress or try different exercise programs.

In terms of accessories, the non-slip pedals and folding design combine comfort and functionality, making it suitable for rowing exercises at home. When not training, the safety buckle can be removed and the rowing machine can be folded up to save space.
Top 5 Benefits of the Reebok AR Rower:
Train the whole body muscles (including back, arms, abs, legs, etc.)
Improve cardiopulmonary function (enhance cardiovascular function and respiratory system, improve endurance)
Fast Fat Burning/Burning (Can burn up to 800-1000 calories per hour)
Improve coordination (the movement rhythm of the rowing machine can coordinate and strengthen the body connection)
Lower risk of sports injuries (low impact force, little stress on joints)
Maximum load: 120KG

Open dimension : 179 (L) x 52 (W) x 80 (H)

Folded dimension: 72 (L) x 52 (W) x 148 (H)

Package dimension:85 (L) x 32 (W) x 78 (H)

Net weight : 33.1 Kg

Warranty: one year door to door maintenance provided by Reebok Fitness (wear and tear of handrail or seating pad's is not covered in warranty)

Additional Lifting Charge: $100/floor if lifting facility is absent in the delivery address.(Floor unit is determined by the floor number of delivery address. If stairs are present on building's lobby and therefore requires extra effort of lifting, staircase of 1 to 10 steps will attribute as 1 floor)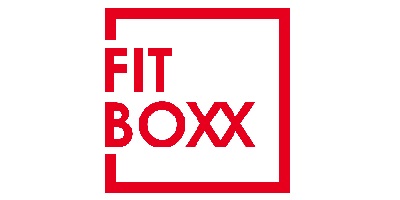 FitBoxx
FitBoxx was founded in 2007, our headquarter is located in Hong Kong which is a highly populated city. The founder realized that fitness equipment was bulky and that the Hong Kong people were troubled by the cramped living environment. Therefore, he decided to introduce a range of small, foldable but full-featured home fitness equipment to solve the problem of not being able to exercise at home. Product range from "lightweight" for weight loss to "heavyweight" for professionals has been widely noticed since its launch. At the beginning of 2011, FitBoxx began to develop a new health and beauty series and established a new brand called CosmoBoxx. At 2019, a new flagship store of CosmoBoxx has opened, so that more customers can experience our beauty products, close to the needs of urbanites who pay attention to their image and appearance.
View our products
The product will be directly delivered by merchant.


Customers will be notified on delivery details within 7 working days from the day of purchase.