HEAD® - H998 Folding Treadmill
HEAD® - H998 Folding Treadmill
HEAD H998 folding treadmill, the rare folding treadmill on market. Easy to fold, open and directly use it after plug in. As a convenient home treadmill, it only occupies 0.5 square meters on the ground after opening it, saving space and modern design. It is suitable for different people, users can choose to walk or run on it. Speed of 1-8kph is adjustable, and 12 preset exercise programs are available. Training data like Time, Speed, Distance and Calories are displayed, just like a private training field at home!
SKU : HEAD012
Simple design,Folding treadmill
● No assembly required : unfold, plug-in and go
● Fuctional tradmill, like a private training field at home
● 12 programs preset, suitable for everyone
● LCD monitor showing: Time, Calories, Speed, Distance, Steps
● Maximum load capacity: 100kg
● Running area: 105 (L) x 39 (W) cm
● Max. speed: 8kph
● Setup dimensions: 137 (L) x 65 (W) x 120 (H) cm
● Folded dimensions: 141 (L) x 65 (W) x 14 (D) cm
● Packing dimensions: 154 (L) x 71 (W) x 17 (H) cm
● Net weight: 29kg
● Motor: 0.75 HP
● No. of program preset: P1-P12 PROGRAM
● No assembly required - unfold, plug-in and go
● Integrated transport wheels
● Padded foam hand grips
● Auto-stop safety function
● Warranty: one year door to door maintenance (Wear and tear of handrail is not covered in warranty)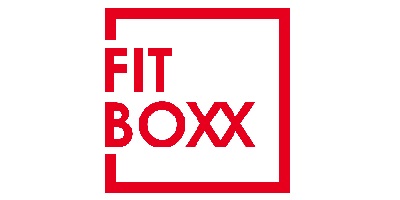 FitBoxx
FitBoxx was founded in 2007, our headquarter is located in Hong Kong which is a highly populated city. The founder realized that fitness equipment was bulky and that the Hong Kong people were troubled by the cramped living environment. Therefore, he decided to introduce a range of small, foldable but full-featured home fitness equipment to solve the problem of not being able to exercise at home. Product range from "lightweight" for weight loss to "heavyweight" for professionals has been widely noticed since its launch. At the beginning of 2011, FitBoxx began to develop a new health and beauty series and established a new brand called CosmoBoxx. At 2019, a new flagship store of CosmoBoxx has opened, so that more customers can experience our beauty products, close to the needs of urbanites who pay attention to their image and appearance.
View our products
The product will be directly delivered by merchant.


Customers will be notified on delivery details within 7 working days from the day of purchase.


Installation is not included, please follow installation guideline for 6-step simple installation.