HEAD® - 25lb Adjustable Weights Dumbbell (Single) HEAD003
HEAD® - 25lb Adjustable Weights Dumbbell (Single) HEAD003
Head Adjustable Weights Dumbbell 25lb, a powerful assistant for weight training! 5 weights (5-25lb) adjustable, adjust your weight in a second! Suitable for beginners/advanced trainers according to different training intensity, adjusting weight for diversified training! Comfortable non-slip handle, curved grip fits the palm shape, and non-slip lines prevent slippery hands. It is equipped with a high-heavy-weight ABS storage seat, which is tough and heavy-duty for easy storage.
Use dumbbells for training, such as squats, dumbbell fly, lunges and supine presses, etc., to exercise various groups of muscles in the body, such as biceps, triceps, trapezius and upper and lower leg muscles.
Product Size: 295 x 280 x 115 mm
25lb Adjustable Weight: 5lb / 10lb / 15lb / 20lb / 25lb
Specification: Single
Warranty: None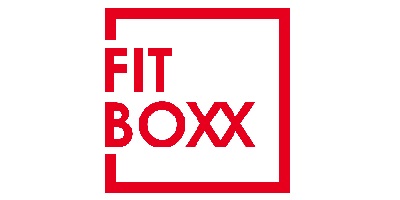 FitBoxx
FitBoxx was founded in 2007, our headquarter is located in Hong Kong which is a highly populated city. The founder realized that fitness equipment was bulky and that the Hong Kong people were troubled by the cramped living environment. Therefore, he decided to introduce a range of small, foldable but full-featured home fitness equipment to solve the problem of not being able to exercise at home. Product range from "lightweight" for weight loss to "heavyweight" for professionals has been widely noticed since its launch. At the beginning of 2011, FitBoxx began to develop a new health and beauty series and established a new brand called CosmoBoxx. At 2019, a new flagship store of CosmoBoxx has opened, so that more customers can experience our beauty products, close to the needs of urbanites who pay attention to their image and appearance.
View our products
Customers will be notified on delivery details within 7 working days from the day of purchase.