EnerGym - X-Bike Prime
Brand new Energym X-Bike Prime exercise bike from Korea. Space saving complete folding design with 8 levels of resistance selection. Latest feature incorporates resistant band for upper body training.
FIT216 Energym X-Bike Prime (Grey)
FIT217 Energym X-Bike Prime (White)
LCD monitor showing: Time, Speed, Distance, Calories
Maximum load: 120KG
Open dimension : 110(L) x 53 (W) x 100(H) cm
Folded dimension: 51(L) x 53(W) x 123(H) cm
Package dimension:40(L) x 22 (W) x 118(H) cm
Net weight :17.5kg
32cm ergonomic chair
30cm foldable chair back
Upgraded drive system
S-shape pedal crank
Attached with core resistance bands
Maximum load capacity: 100 kg / 220 lbs
Warranty: One year (door to door maintenance on the first 30 days) (wear and tear of handrail or seating pad's is not covered in warranty)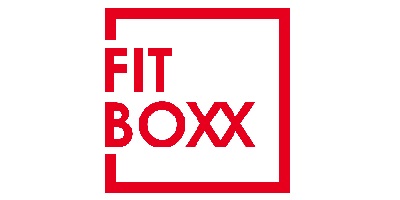 FitBoxx
FitBoxx was founded in 2007, our headquarter is located in Hong Kong which is a highly populated city. The founder realized that fitness equipment was bulky and that the Hong Kong people were troubled by the cramped living environment. Therefore, he decided to introduce a range of small, foldable but full-featured home fitness equipment to solve the problem of not being able to exercise at home. Product range from "lightweight" for weight loss to "heavyweight" for professionals has been widely noticed since its launch. At the beginning of 2011, FitBoxx began to develop a new health and beauty series and established a new brand called CosmoBoxx. At 2019, a new flagship store of CosmoBoxx has opened, so that more customers can experience our beauty products, close to the needs of urbanites who pay attention to their image and appearance.
View our products
The product will be directly delivered by merchant.


Customers will be notified on delivery details within 7 working days from the day of purchase.


Installation is not included, please follow installation guideline for 6-step simple installation.