Speediance - Gym Monster 2.0 PRO
Speediance - Gym Monster 2.0 PRO
Brand new product concept, buying one is equivalent to owning a mini gym, you can freely combine aerobics, weight training, stretching, dumbbells, barbells, rowing, posture adjustment, etc., no matter what goal you set, Speediance Gym Monster 2.0 PRO can help you achieve it.


The maximum weight is up to 220 pounds, more than 100 training combinations, 10 training modes. The smart monitoring program will be automatically reduced the weight when the strength is insufficient.


The 21.5-inch screen provides professional training and real-time training videos to ensure precise and effective movements.


Speediance Gym Monster 2.0 PRO brings you a new accessories and new experience, making your training more convenient!

Bluetooth Ring
Connecting by Bluetooth, you can easily start or pause training with the ring button at your fingertips. Turn the button counterclockwise or clockwise, and the weight can be increased/decreased by 1kg per turn


The IP65 waterproof protects the ring from sweating during training. The elastic band is breathable and stable, and it will not cause any discomfort when worn on your fingers


Moreover, the ring can be used after a quick charge of 15 minutes

Adjust Bar
The new 24-hole adjustment, the bar has also been extended to 1.2 meters, regardless of any posture and different shoulder widths, you can freely train without obstacles


The mesh design is more wear-resistant and scratch-resistant, reducing the chance of scratching your hands. Using the outer hole will make the bar more stable, suitable for lower body training such as squats and deadlifts


You can also adjust the position of the lock according to your own gripping habits to ensure that the both ends are symmetrical


Adjust the lock to the middle position, it is suitable for high-position pull-down and other training

Folded Bench
The new Folded bench is easy for storage, also can be adjusted to different angles, up to 90°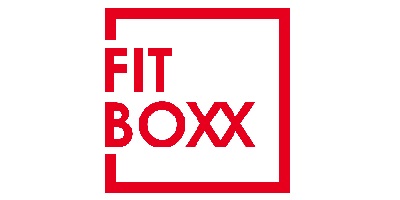 FitBoxx
FitBoxx was founded in 2007, our headquarter is located in Hong Kong which is a highly populated city. The founder realized that fitness equipment was bulky and that the Hong Kong people were troubled by the cramped living environment. Therefore, he decided to introduce a range of small, foldable but full-featured home fitness equipment to solve the problem of not being able to exercise at home. Product range from "lightweight" for weight loss to "heavyweight" for professionals has been widely noticed since its launch. At the beginning of 2011, FitBoxx began to develop a new health and beauty series and established a new brand called CosmoBoxx. At 2019, a new flagship store of CosmoBoxx has opened, so that more customers can experience our beauty products, close to the needs of urbanites who pay attention to their image and appearance.
View our products
Customers will be notified on delivery details within 7 working days from the day of purchase.