EnerGym - STORM AirBike (EGYM005)
EnerGym - STORM AirBike (EGYM005)
The EnerGym Airbike can drive the whole body to exercise. Users can work out which according to the preset programs in the Airbike, and also can set personalized training goals, so as to promote the body to burn fat. The Airbike console has different display panel, such as time, calories, heart rate, distance and speed, etc., users can know the current training data, so as to effectively adjust the personal training plan.


The STORM Airbike is equipped with a high-intensity interval training program (H.I.I.T), which can effectively increase the heart rate and achieve the effect of fat loss. At the same time, it can also strengthen cardiopulmonary function and vital capacity, and improve endurance. During the exercise, in addition to the full exercise of the muscles of the lower limbs, the muscles of the arms and waist will also be effectively strengthened with the swing of the handle. Users only need to adjust the appropriate height of the seat cushion to enjoy efficient exercise results, and it will not cause too much burden on the muscles of the whole body, which is very suitable for different people.


This product can also be used with a wireless heart rate receiver*, so that the Airbike can effectively monitor the heart rate during training, thereby prompting the user to adjust the training intensity in time.

* Wireless heart rate receiver is not included in this product.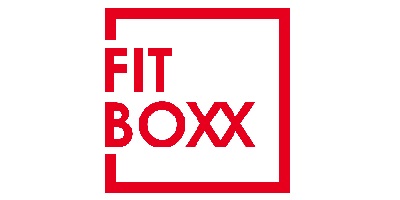 FitBoxx
FitBoxx was founded in 2007, our headquarter is located in Hong Kong which is a highly populated city. The founder realized that fitness equipment was bulky and that the Hong Kong people were troubled by the cramped living environment. Therefore, he decided to introduce a range of small, foldable but full-featured home fitness equipment to solve the problem of not being able to exercise at home. Product range from "lightweight" for weight loss to "heavyweight" for professionals has been widely noticed since its launch. At the beginning of 2011, FitBoxx began to develop a new health and beauty series and established a new brand called CosmoBoxx. At 2019, a new flagship store of CosmoBoxx has opened, so that more customers can experience our beauty products, close to the needs of urbanites who pay attention to their image and appearance.
View our products
Customers will be notified on delivery details within 7 working days from the day of purchase.