Reebok - FR30 Cross Trainer (RBK0050)
Reebok - FR30 Cross Trainer (RBK0050)
The Reebok FR30 Cross Trainer has heart rate monitoring, 18 preset programs and 32 levels of electronic resistance for training. During exercise, users can monitor data such as time, speed, distance, calories, and RPM, also can set a time, distance and calories burned for training target. The maximum weight is 120kg.


When touching the LED screen that will be a flashing light strip display. There are two kinds of handlebars: movable and fixed. Users can use the movable handle to drive the whole body exercise, or use the sensor on the fixed handle to monitor the training data in real time.


The built-in 9kg flywheel can maintain a consistent exercise rhythm for the user, and there are non-slip footplates on the pedals to provide users with comfort and better stability.


The Reebok FR30 Cross Trainer can also be connected to the KINOMAP APP. Through the KINOMAP APP, the FR30 Cross Trainer can train all over the world with real routes. It can also challenge friends with a multiplayer mode. There are different workout and coaching training in the APP for users to choose from.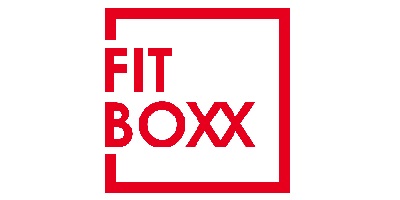 FitBoxx
FitBoxx was founded in 2007, our headquarter is located in Hong Kong which is a highly populated city. The founder realized that fitness equipment was bulky and that the Hong Kong people were troubled by the cramped living environment. Therefore, he decided to introduce a range of small, foldable but full-featured home fitness equipment to solve the problem of not being able to exercise at home. Product range from "lightweight" for weight loss to "heavyweight" for professionals has been widely noticed since its launch. At the beginning of 2011, FitBoxx began to develop a new health and beauty series and established a new brand called CosmoBoxx. At 2019, a new flagship store of CosmoBoxx has opened, so that more customers can experience our beauty products, close to the needs of urbanites who pay attention to their image and appearance.
View our products
Customers will be notified on delivery details within 7 working days from the day of purchase.