BlazePod - Pod Base (2 Pack) (FIT357)
BlazePod - Pod Base (2 Pack) (FIT357)
Introducing the brand new BlazePod Flash Reflex Exercise Trainer, designed to enhance your speed and reaction training more effectively!
The uniquely designed Pod Base can stably be placed in different environments, such as on sand, ice, or wetlands, making it easy for users to train in different settings.
By placing the BlazePod Flash Reflex Exercise Trainer on the shock-absorbing base, the unique design reduces the impact force caused by tapping on the BlazePod. The larger disc also makes it easier for you to see the reaction light, allowing for unique and customized training exercises.
Please note that this product is an accessory for the BlazePod Flash Reflex Exercise Trainer and cannot be used alone. Do not purchase it separately.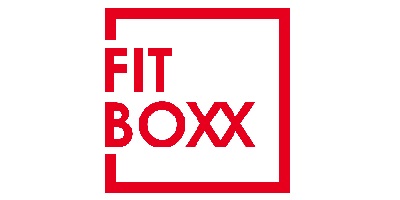 FitBoxx
FitBoxx was founded in 2007, our headquarter is located in Hong Kong which is a highly populated city. The founder realized that fitness equipment was bulky and that the Hong Kong people were troubled by the cramped living environment. Therefore, he decided to introduce a range of small, foldable but full-featured home fitness equipment to solve the problem of not being able to exercise at home. Product range from "lightweight" for weight loss to "heavyweight" for professionals has been widely noticed since its launch. At the beginning of 2011, FitBoxx began to develop a new health and beauty series and established a new brand called CosmoBoxx. At 2019, a new flagship store of CosmoBoxx has opened, so that more customers can experience our beauty products, close to the needs of urbanites who pay attention to their image and appearance.
View our products
Customers will be notified on delivery details within 7 working days from the day of purchase.