Speediance - Gym Pal Pro Max (FIT362)
Speediance - Gym Pal Pro Max (FIT362)
Speediance Gym Pal Pro Max is a compact and space-saving machine, with a body size of only 0.48m², but it has an electronic resistance of up to 220LB. With a variety of accessories, it can unlock over 150 exercise combinations and provide real-life movement demonstrations, allowing for a full-body muscle workout with just one machine!

Product Features:
Ultra-fast electronic weight adjustment (1-220 pounds), adjustable anytime with a smartphone app or a smart Bluetooth ring.
Multiple exercise angles, over 150 combinations, easily exercise shoulders, chest, abdomen, back, arms, legs, and core muscles.
Four new professional modes: standard, eccentric, iron chain, and isometric mode, for different training needs.
Connect to a smartphone app, provide real-life teaching videos to ensure precise movements, and adjust weight, sets, and rest time as needed. Can be projected onto a TV or screen.
Automatic protection mechanism, automatically trigger protection and pause operation when the cable is retracted too quickly or the barbell lever is tilted, ensuring safety. The assistance mode monitors the force status in real-time and automatically reduces weight when fatigue is detected, helping you complete the entire exercise safely.
Free personalized account to record all exercise data and adjust training intensity.
Compact and space-saving design, only requires 0.48m², the mainframe weighs only about 25kg.

Product includes:
Mainframe, smart Bluetooth ring, one pair of triangular handles, triceps rope, folding fitness chair, adjustable barbell lever, and one pair of ankle rings.

Specifications:
Weight adjustment: 1-220 pounds
Product dimensions: 82 (L) x 59.1 (W) x 15.6 (H) cm
Product weight: approximately 25 kg
Product includes: foldable fitness chair x1, adjustable dumbbell bar x1, accessories

Gym Pal Pro Max main unit with accessories
Package dimensions: 89.8 (L) x 67.4 (W) x 22 (H) cm
Package weight: total weight approximately 28 kg
Product includes: handle x 2, bluetooth ring x 1, power cord x 1, warranty card x 1, manual x 1, double-headed rope x 1, leg buckle x 2

Gym Pal Pro Max dedicated foldable fitness chair
Product dimensions: 115.4 (L) x 40 (W) x 39.7 (H) cm
Folded dimensions: 115.4 (L) x 40 (W) x 19.8 (H) cm
Product weight: 15 kg
Package dimensions: 125 (L) x 41.9 (W) x 26.6 (H) cm
Package weight: 16.8 kg

Gym Pal Pro Max dedicated adjustable dumbbell bar
Package dimensions: 120 (L) x 3.6 (W) cm (cylindrical paper tube)
Product includes: adjustable dumbbell bar x1
Accessory package dimensions: 9.8 (L) x 8.1 (W) x 6.2 (H) cm
Product includes: lock x 2, manual x 1
Total weight: 2.4 kg

Warranty:
Provided directly by the agent for on-site maintenance by the original factory, with one-year warranty for accessories (handles/dumbbell bars/cables, etc.) and two-year warranty for the main unit (parts/motors/display screens, etc.) (wear and tear of the soft rubber on the armrest or seat is not covered by the warranty)

Stair handling fee: $100/floor (calculated based on building floors, where if there are steps that require physical handling upon entering the building lobby, 1-10 steps will be counted as one floor)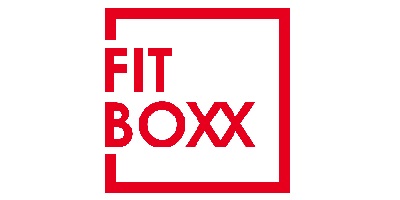 FitBoxx
FitBoxx was founded in 2007, our headquarter is located in Hong Kong which is a highly populated city. The founder realized that fitness equipment was bulky and that the Hong Kong people were troubled by the cramped living environment. Therefore, he decided to introduce a range of small, foldable but full-featured home fitness equipment to solve the problem of not being able to exercise at home. Product range from "lightweight" for weight loss to "heavyweight" for professionals has been widely noticed since its launch. At the beginning of 2011, FitBoxx began to develop a new health and beauty series and established a new brand called CosmoBoxx. At 2019, a new flagship store of CosmoBoxx has opened, so that more customers can experience our beauty products, close to the needs of urbanites who pay attention to their image and appearance.
View our products
Customers will be notified on delivery details within 7 working days from the day of purchase.
Stair handling feae: $100/floor (calculated based on building floors, where if there are steps that require physical handling upon entering the building lobby, 1-10 steps will be counted as one floor)