Byzoom - Pure Series Adjustable Dumbbell 75LB (pc) (BYZ015)
Byzoom - Pure Series Adjustable Dumbbell 75LB (pc) (BYZ015)
Byzoom Pure Series 75LB Adjustable Dumbbell (one piece), featuring 21 weight settings (4.5-35kg) in one, allowing for quick and easy adjustment to the desired weight. Users can customize their training intensity according to their needs, enabling a diverse range of exercises. This adjustable dumbbell is designed with a pursuit of aesthetic excellence, combining a visually appealing, durable, and fashionable design with a super-grip metal knurled handle that offers comfortable grip and prevents slipping.
It comes with a dedicated storage base that is sturdy, capable of holding heavy weights, and convenient for space-saving storage. The design also aims to reduce noise and increase stability during weight changes, allowing users to focus and enjoy the training process. With its compact design, the dumbbell length increases with the weight, eliminating the limitation of a fixed length and greatly improving convenience.
Using dumbbells for training, such as squats, dumbbell flies, lunges, and bench presses, can exercise various muscle groups in the body, including biceps, triceps, deltoids, and leg muscles.

Product Specifications
Brand: ByZoom
Name: Pure Series 75LB Adjustable Dumbbell (One piece)
Dimensions: 53.5 cm (L) x 21.7 cm (W) x 18.5 cm (H)
Weight: 75LB (approximately 34.02kg)
Exclusive Chassis Dimensions: 53.5 cm (L) x 21.7 cm (W) x 6.7 cm (H)
Exclusive Chassis Weight: 2.6LB (approximately 1.18kg)
Physical Product with Packaging Dimensions: 59.5 cm (L) x 28 cm (W) x 30 cm (H)
Physical Product with Packaging Weight: 36.89kg
21 adjustable weight increments: 4.5kg, 5.6kg, 6.8kg, 9kg, 10.2kg, 11.3kg, 13.6kg, 14.7kg, 15.8kg, 18.1kg, 19.2kg, 20.4kg, 22.6kg, 23.8kg, 24.9kg, 27.2kg, 28.3kg, 29.48kg, 31kg, 32.8kg, 34kg
Specification: Single unit packaging
Warranty: Consumable goods, no maintenance provided.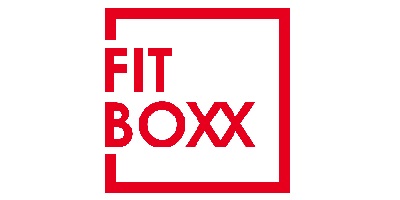 FitBoxx
FitBoxx was founded in 2007, our headquarter is located in Hong Kong which is a highly populated city. The founder realized that fitness equipment was bulky and that the Hong Kong people were troubled by the cramped living environment. Therefore, he decided to introduce a range of small, foldable but full-featured home fitness equipment to solve the problem of not being able to exercise at home. Product range from "lightweight" for weight loss to "heavyweight" for professionals has been widely noticed since its launch. At the beginning of 2011, FitBoxx began to develop a new health and beauty series and established a new brand called CosmoBoxx. At 2019, a new flagship store of CosmoBoxx has opened, so that more customers can experience our beauty products, close to the needs of urbanites who pay attention to their image and appearance.
View our products
Customers will be notified on delivery details within 7 working days from the day of purchase.
Staircase Fee: Delivery includes carrying items up and down the stairs. There is a fee of $100 per floor, with each set of 10 steps counted as one floor.