Fitty - AIR Levitating Treadmill (FITTY004)
Fitty - AIR Levitating Treadmill (FITTY004)
Fitty AIR Levitating Treadmill is suitable for light exercise or rehabilitation. It can be used as multiple sets of handles according to different needs*. In addition, the treadmill has a non-slip design with grainy and concave-convex stripes on the running belt and the pedals on both sides, which can ensure your safety whether you are running or resting.
Benefits of using Fitty AIR Levitating Treadmill:
1. Reduce the risk of sports injuries: The Fitty AIR Levitating Treadmill can reduce the impact from exercise, reducing the pressure on the joints and muscles during running that the risk of sports injuries will be reduced.

2. Rehabilitation training: The Fitty AIR Levitating Treadmill is especially beneficial for rehabilitation patients (such as arthritis, fractures, etc.), because it allows them to exercise with a reduced burden and speed up the recovery process.

3. Maintaining exercise motivation: For some people with poor exercise habits, the AIR Levitating Treadmill can provide a comfortable way for exercise and helping them maintain their enthusiasm for exercise.
*The product only includes a set of handles; additional purchases can be made if necessary.

Specifications
Brand: Fitty
Name: AIR Suspension Treadmill
Color: Grey and White
Display Information: Time, Speed, Distance, Heart Rate, Calories
Maximum Weight Capacity: 120kg
Speed Range: 0.5-6km/h
Treadmill Surface Area: 460 (W) x 1,100 (L) mm
Motor: 1.0HP
Expand Dimensions: 1,200(L) x 630(W) x 980(H) mm
Weight: 24kg
Packaging Dimensions: 1,305(L) x 710(W) x 190(H) mm
Total Product Weight: 28.5kg
Voltage: 220V~, 50hz
Warranty: One-year on-site maintenance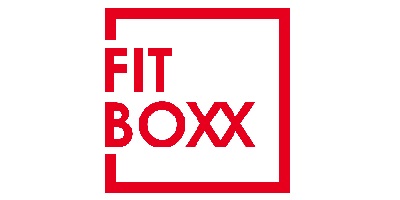 FitBoxx
FitBoxx was founded in 2007, our headquarter is located in Hong Kong which is a highly populated city. The founder realized that fitness equipment was bulky and that the Hong Kong people were troubled by the cramped living environment. Therefore, he decided to introduce a range of small, foldable but full-featured home fitness equipment to solve the problem of not being able to exercise at home. Product range from "lightweight" for weight loss to "heavyweight" for professionals has been widely noticed since its launch. At the beginning of 2011, FitBoxx began to develop a new health and beauty series and established a new brand called CosmoBoxx. At 2019, a new flagship store of CosmoBoxx has opened, so that more customers can experience our beauty products, close to the needs of urbanites who pay attention to their image and appearance.
View our products
Customers will be notified on delivery details within 7 working days from the day of purchase.
Stair handling fee: $50/floor (calculated based on building floors, if there are stairs that require labor to move the product during entry into the building lobby, 1-10 steps will be counted as one floor).