OneTwoFit - Mini Electric Elliptical Machine (ET017001)
OneTwoFit - Mini Electric Elliptical Machine (ET017001)
1. Five-gear adjustment, and selection as required.
2. Small body and convenient storage.
3. Wireless remote control, one step in place
4. Two kinds of exercise: upper limb exercise & leg exercise.
Product Name: Mini electric elliptical machine
Color: black and gray
Weight: 11.46kg
Bearing capacity: 25kg (for sitting use only)
Power: 60w
Voltage: 100-240V V.
Frequency: 50-60Hz
Size: 52 * 44 * 32.5cm.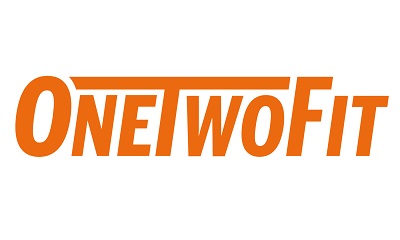 OneTwoFit
We offer one of the most comprehensive lines of professional grade home gym equipment in Hong Kong. Thought innovative sports products at entry-level prices and high quality, OneTwoFit believe that we can improve lives through sports by enabling more people to experience the fun of home fitness.
View our products
OneTwoFit Reminder:
1. This product includes delivery only. Door-to-door installation is not included.
2. For brand-new fitness equipment (treadmills, walking machines, elliptical machines and exercise bikes), one year of free maintenance is generally provided, including damage to internal mechanical parts caused by non-human factors. Consumables, accessories and consumable parts (e.g. tension cords, seat back pads, etc.) are not covered by the warranty.
3. If there are abnormal noises in the resistance and the position of the brake control valve when the flywheel is used for the first time or when the flywheel is running, please adjust the resistance to the most loose, and then gradually tighten to test whether the abnormal noise disappears.
4. Delivery service is limited to Kowloon, Hong Kong and New Territories including Tung Chung and (Discovery Bay for an additional HKD 350). Outlying Islands / Sha Tau Kok restricted areas will not be delivered.
5. Since this product is a large-scale furniture or electrical appliance or large-scale sports equipment, the merchant will directly charge the following fees after purchase (if applicable)
-Fees for climbing stairs: The elevator cannot go straight, and the deliveryman needs to move the stairs. An additional $100 is charged for each floor (10 steps).
-Distance transportation fee: The truck cannot be reached directly, and it needs to be reached on foot for a long distance. If it exceeds 50 meters, an additional $50 will be charged for every 50 meters.