OneTwoFit - Multifunctional 3-in-1 Dumbbell/Barbell/Kettle bell Set [2-24KG] (OT057001)
OneTwoFit - Multifunctional 3-in-1 Dumbbell/Barbell/Kettle bell Set [2-24KG] (OT057001)
1. Three modes: dumbbell, barbell and kettle bell.
2. Quick adjustment, which can be adjusted by rotating the crossbar.
3.8 heavy weight lock, safer to use.
4. There are 36 gears to choose from, and the maximum weight is 24KG.
5. Suitable for multi-site exercise to meet your different training needs.
Product name: multifunctional three-in-one dumbbell/barbell/kettle bell
Material: steel sheet /PP/ aluminum alloy /ABS/ reinforced nylon
Product weight: 24kg
Packing weight: 28kg
Packing size: 48.5 * 30.5 * 29.5cm.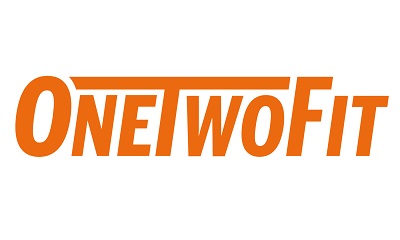 OneTwoFit
We offer one of the most comprehensive lines of professional grade home gym equipment in Hong Kong. Thought innovative sports products at entry-level prices and high quality, OneTwoFit believe that we can improve lives through sports by enabling more people to experience the fun of home fitness.
View our products
OneTwoFit Reminder:
1. This product includes delivery only. Door-to-door installation is not included.
2. For brand-new fitness equipment (treadmills, walking machines, elliptical machines and exercise bikes), one year of free maintenance is generally provided, including damage to internal mechanical parts caused by non-human factors. Consumables, accessories and consumable parts (e.g. tension cords, seat back pads, etc.) are not covered by the warranty.
3. If there are abnormal noises in the resistance and the position of the brake control valve when the flywheel is used for the first time or when the flywheel is running, please adjust the resistance to the most loose, and then gradually tighten to test whether the abnormal noise disappears.
4. Delivery service is limited to Kowloon, Hong Kong and New Territories including Tung Chung and (Discovery Bay for an additional HKD 350). Outlying Islands / Sha Tau Kok restricted areas will not be delivered.
5. Since this product is a large-scale furniture or electrical appliance or large-scale sports equipment, the merchant will directly charge the following fees after purchase (if applicable)
-Fees for climbing stairs: The elevator cannot go straight, and the deliveryman needs to move the stairs. An additional $100 is charged for each floor (10 steps).
-Distance transportation fee: The truck cannot be reached directly, and it needs to be reached on foot for a long distance. If it exceeds 50 meters, an additional $50 will be charged for every 50 meters.